EXCELLENT INTERNET CONNECTION
Business Internet
Business Internet provides excellent Internet connectivity for your business. In partnership with arcade, we are proud to offer two options to suit your needs: Datacenter Internet Basic and Business Internet Premium.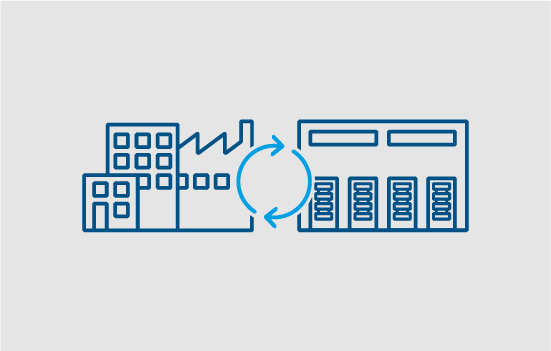 ATTRACTIVE INTERNET CONNECTION (SHARED) IN THE STOLLEN LUCERNE DATA CENTER
Datacenter Internet Basic
arcade's Datacenter Internet Basic product features an attractive price/ performance ratio for a 1 Gbit/s connection, according to its best effort classification with limited data volume due to "sharings". Optional redundancy protocols make the services attractive for companies with high demands on their Internet connection.
BURST CAPACITIES - DIRECTLY FROM THE PROVIDER EDGE
Business Internet Premium
This premium product offers high-quality Business Internet access directly from PE (provider edge) to the core arcade network infrastructure in Lucerne and Zurich. Guaranteed bandwidths, burst capacities and optional redundancy protocols make this service particularly attractive for companies that expect a lot from an Internet connection.