YOUR OWN HIGHLY SECURE PHYSICAL SPACE FOR SENSITIVE DATA
Private Suite
With twelve racks or more, you can reserve your own high-security room within the Stollen Lucerne Data Center. You have exclusive access to the separate room - your own data center - and are given a choice of custom access solutions. A Private Suite gives you the greatest flexibility and maximum IT security.
With twelve racks or more, a completely separate high-security room is a sensible choice.
Access is protected and logged with personalized exclusive entrance via appropriate access rights.
Individual racks do not necessarily have to be additionally secured.
The rack layout will be designed according to your liking and can be fitted with a power supply of up to 2kW/m2.
Your Private Suite is designed to be highly secure at a certified security level.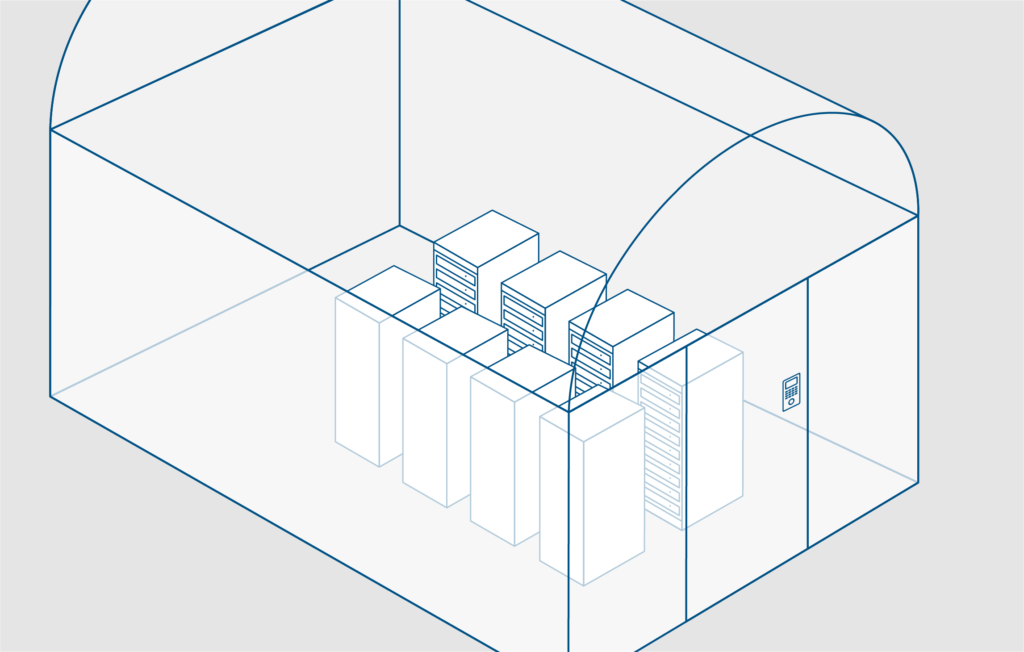 | PRIVATE SUITE – FOR THE HIGHEST SECURITY REQUIREMENTS WITH YOUR OWN PRIVATE ROOM AND STATE-OF-THE-ART ACCESS SOLUTION | |
| --- | --- |
| Own high-security room |   |
| Secure within an underground bunker |   |
| State-of-the-art security systems |   |
| Own logged access solution |   |
| Maximum fire protection |   |
| Maximum availability of energy supply and cooling |   |
| Own energy grid with waste heat utilization and hydro cooling |   |
| Uninterruptible in-house cabling via 2 carrier rooms |   |
| High SLAs |   |
| Control center 24/7 all year round, staffed in-house |   |
| TüViT 'level 3 extended' certification planned |   |
| Optional: remote hands |   |