LOCATION NETWORKING WITH ENTERPRISE CONNECT
Enterprise Connect
Enterprise Connect ensures excellent networking across multiple locations. In partnership with arcade, we are proud to offer three options to suit your needs: Enterprise Connect Light, Standard and Pro.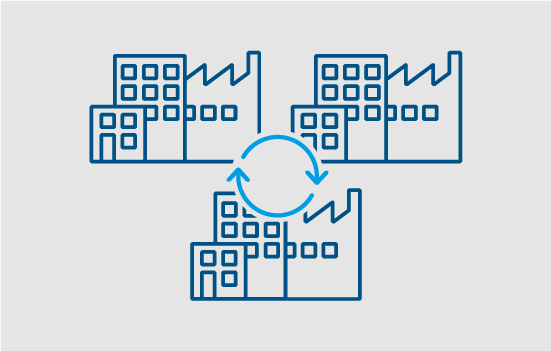 SECURE, MODERN LOCATION NETWORKING
Enterprise Connect Light
Network your locations securely, ensuring cost-effective data exchange.
EASY HIGH-PERFORMANCE LOCATION NETWORKING
Enterprise Connect Standard
arcade Enterprise Connect Standard products make use of a FTTH fiber optic network, available at over 1.5 million endpoints across Switzerland. With this product, your company will benefit from fast Internet at a fair cost/ performance ratio. The service is provided via highly standardized telecommunication and network platforms.
HIGH-QUALITY LOCATION NETWORKING
Enterprise Connect Pro
Reliable connection of multiple locations increases efficiency and security when working. Based on fiber optic networks, arcade's Enterprise Connect Pro ensures high-quality connections between multiple locations within the enterprise cloud throughout Switzerland.