YOUR OWN CAGE FOR YOUR PRIVATE RACK UNIT
Private Cage
With a minimum of eight racks, the Private Cage offers you the best possible protection for your sensitive data. Your racks are additionally protected within their own cage, which have secure access too. This means you have your own private, additionally protected rack compartment within the data center.
With eight racks or more, you can reserve a metal cage.
The cage is only accessible via an additionally secured entrance (room-in-room system).
Individual racks do not necessarily have to be additionally secured.
The rack layout will be designed according to your liking and can be fitted with a power supply of up to 2kW/m2.
Your Private Cage has its own secure, separate rack area.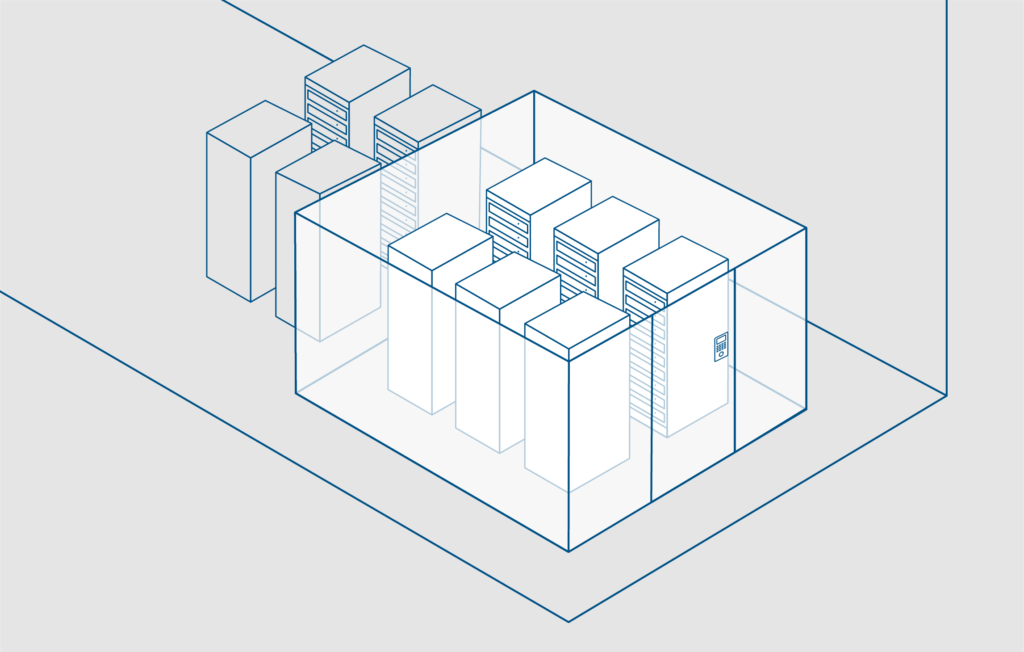 | PRIVATE CAGE SPECIFICATIONS | |
| --- | --- |
| Separate cage configurable from eight racks upwards |   |
| Secure within an underground bunker designed to withstand eight bar overpressure |   |
| State-of-the-art security systems |   |
| Logged access solution |   |
| Maximum fire protection |   |
| Maximum availability of energy supply and cooling |   |
| Own energy grid with waste heat utilization and hydro cooling |   |
| Uninterruptible in-house cabling via two carrier rooms |   |
| High SLAs |   |
| Control center 24/7 all year round, staffed in-house |   |
| TüViT 'level 3 extended' certification planned |   |
| Optional: remote hands |   |